G Herbo and Lil Bibby gained attaention with the song "Kill Shit", it has over 15 million views on youtube. They gained more attention in the hip-hop communtiy after rapper Drake called them "the future". Herbo's first mixtape, Welcome to Fazoland, was released February 17,2014. The mixtape was named in honor of one of Herbo's first friends ,Fazon Robinson, to be killed by gun violence in Chicago. Fazoland was met withcritical acclaim. In April 2014, G Herbo and Nicki Minaj collaborated on "Chiraq". Herbo was selected for XXL's show and prove segment of the 2014 Freshman Class issue. He also recorded "Fight or Flight" with Chance The Rapper and Commom. Fader commeneted " since drill rose to prominence a few years ago, lyrical bankruptcy has remained one of its most common critiques; Herb's way with words defies the stereotype".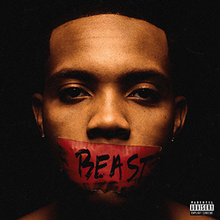 In February 2018, G Herbo and 2 other men were arrested after their limo driver contacted police and informedthemthat some of his passengers had weapons. G Herbo was seen in the driver-side passenger seat putting a handgun in the seatrear pocket. It was loaded with rounds designed to penetrate body armor. Out of the three, none of them had owner's identification cards, and all three were charged with aggravated unlawfuluse of a weapon. G Herbo was ordered held on $25,000 bail. All three were placed on electronic monitoring. G Herbo was released on March 1, 2018 , nearly a week after his bail was set. He recently revealed pland for an upcoming collaborative LP with Lil Bibby after he was released from prision.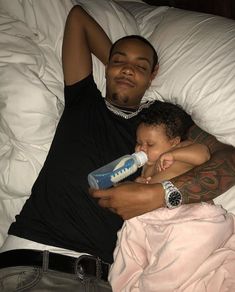 G Herbo welcomes a baby boy ! The Chicago rapper celebrated the baby boy's arrival on instagram on April 11,2018. In February, G Herbo was forced to miss the baby shower for his son after his encounter with the law. In his absence, his baby mother , Ariana Fletcher , posted a photoshopped image of him at the shower on Instagram. The child's name is Yosohn Wright. G Herbo made sure to correct everyone on the pronunciation of his son's name. His son was 8lbs14oz , 21 inches when born. G Herbo is no longer with his baby mother and ex-fiance due to G Herbo messing around with rapper Fabolous's daughter , Taina Williams. Taina and G Herbo still remain together till this day. While his baby mother was seeing boxer , Gervonta Davis. G Herbo has moved on and is still being a good father to his now 1 year old son. G Herbo still continues to make music and is dropping more music soon.
G Herbo Mixtapes :

Ballin Like Im Kobe
Welcome To Fazoland
Strictly For My Fans
PPP ( Pistol P Project )
= "https://en.wikipedia.org/wiki/G_Herbo"
= "https://www.chicagotribune.com/news/local/breaking/ct-met-compton-man-2-others-facing-weapon-charges-20180223-story.html
= "https://www.xxlmag.com/news/2018/04/g-herbo-welcomes-baby-boy/"